Projekt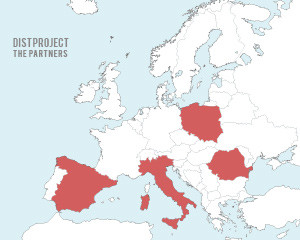 DIST –  Digital Storytelling for Spreading and Promoting Entrepreneurship (Promocja przedsiębiorczości poprzez wideo-historie biznesowe) to projekt finansowany przez program ERASMUS +, Działanie Kluczowe 2 "Współpraca na rzecz innowacji i wymiany dobrych praktyk" Działanie "Strategiczne partnerstwo", który rozpoczął się we wrześniu 2015 roku i zakończy się sierpniu 2018 r.
Przedsiębiorczość jest rozpoznawana jako siła napędowa wzrostu gospodarczego
i tworzenia miejsc pracy. Tworzy nowe przedsiębiorstwa  i miejsca pracy, otwiera nowe rynki oraz kształtuje nowe umiejętności i możliwości. Przedsiębiorczość sprawia, że gospodarka staje się bardziej konkurencyjna i innowacyjna, i ma kluczowe znaczenie dla osiągnięcia celów kilku europejskich polityk sektorowych.